SERVPRO Handles Large-Scale Disasters, Too
11/21/2019 (Permalink)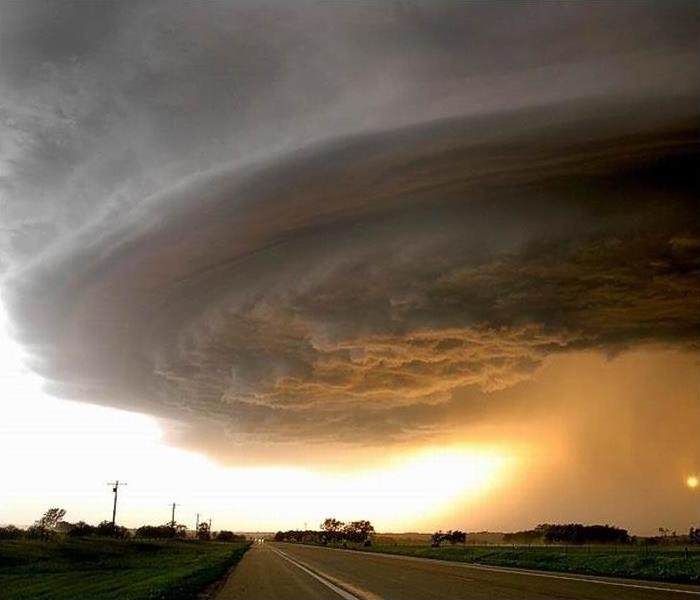 Our expertise in responding to large-scale disasters means we can handle your water, fire, storm, mold, sewage or other disaster in your home.
SERVPRO of Bloomfield/Enfield is part of a network of more than 1,800 franchises that can combine resources to respond to any disaster—like a tornado, hurricane, blizzard or flood—no matter how large. In fact, SERVPRO strategically positions elite prequalified large-loss specialists throughout the United States to handle any disaster, whenever and wherever it happens.
Our crews have handled all sorts of major natural disasters like Hurricane Harvey in 2017, when we had more than 7,000 professional restoration experts working in the Houston area alone.
Catastrophic Event Response
A SERVPRO operations manager supervises every large-loss project for seamless communication, expert coordination of resources and—most important to those whose lives have been disrupted by a large disaster—timely damage mitigation. At SERVPRO, the difference is our ability to:
dispatch trained production professionals through our network of strategically placed teams
coordinate with local SERVPRO franchises
muster and oversee the temporary labor force needed to get the job done
Recent mobilizations of SERVPRO's large-loss disaster recovery teams include:
2018: California wildfires, including Camp, Woolsey and Hill fires
2017: Hurricanes Harvey and Irma
2017: California wildfires
2016: Hurricane Matthew
2015: Carolina floods
2014: Polar vortex
2012: Sandy
2010: Nashville floods
Like all SERVPRO teams, our large-loss disaster recovery teams are available 24 hours a day and 365 days a year. We are prepared for any size disaster, whether it's a burst pipe in your basement, a fire in your kitchen—or a major hurricane!
When you have suffered a disaster at your home or business, call SERVPRO of Bloomfield/Enfield at 860-216-2785
Help Is Here
The team at SERVPRO of Bloomfield/Enfield has specialized training and experience to quickly clean up and restore your commercial building and property after suffering damage from a fire, water disaster or a storm. Call SERVPRO of Bloomfield/Enfield at 860-216-2785.
Other Helpful Blog Posts
SERVPRO publishes educational articles on how to protect your home and business from disasters and how to deal with mold, fire, water, sewage, storm and other damage.
What Recent Massive Storms Taught Us
SERVPRO of Bloomfield/Enfield
Top 50 Franchise Nationally
100 Peters Road, Bloomfield, CT 06002
IICRC Certified
Ralph DiCristofaro
Certified SERVPRO technicians
Call 860.216.2785
24-hour emergency service
When you have suffered a disaster at your home or business, call SERVPRO of Bloomfield/Enfield at 860-216-2785