About SERVPRO of Bloomfield / Enfield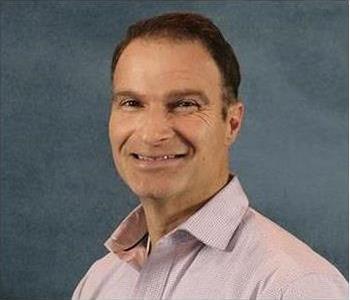 Even before disaster strikes we're here for you.

SERVPRO of Bloomfield/Enfield understands the stress and worry you have when your home or business experiences fire, storm, flood, wind, snow, or other damage. We limit that damage and restore your property. We give you the reassurance that comes with getting your property and your life back to normal as soon as possible.

But homeowners and businesses rely on us even before disaster strikes. Watch for our frequent posts on Facebook, on our blog, and on other social media. SERVPRO of Bloomfield/Enfield constantly provides educational information about protecting your home or business from damage. We also present ways to handle emergencies.

Our owners, Ralph and Noemi DiCristofaro, have won several corporate awards for serving customers well. In fact, customer satisfaction is essential in SERVPRO of Bloomfield/Enfield's quest to excel at cleaning up and restoring residential and commercial property after a fire, smoke, or water damage. Our award-winning service also includes helping customers reduce mold and mildew from their homes and businesses; handle biochemical cleanups; restore valuables after soot and smoke damage; and more. For years, SERVPRO of Bloomfield/Enfield has successfully served hundreds of customers in Ellington, West Hartford, Avon, Springfield, Manchester, Hartford, Newington, Bloomfield, East Hartford, Enfield, Simsbury, Farmington, Coventry, South Windsor, Agawam, and beyond.

We've also been recognized as one of SERVPRO's top workplaces for employees. One reason is the high level of training SERVPRO of Bloomfield/Enfield provides. Our staff receives extensive training in property damage restoration. From initial and ongoing training at SERVPRO's corporate training facility to regular IICRC-industry certification, the SERVPRO of Bloomfield/Enfield staff is equipped with the knowledge to restore your property. With a nationwide system of qualified franchises, no damage is too large or too small for SERVPRO of Bloomfield/Enfield. We also have traveled as far as North Carolina to assist after a major environmental disaster.

As a corporation, SERVPRO has won accolades. In 2018 SERVPRO of Bloomfield/Enfield won the Heritage Platinum Award. This corporate award signifies that our franchise is one of the top 25 out of the 1800 SERVPRO franchises nationwide.

It's easy to schedule service for your home or business. Just call us at (860) 216-2785.
Insurance and Payment Information
For a stress free claims process, SERVPRO works with your insurance to help manage the insurance process and paperwork.
We also accept the following credit cards for your convenience:

Certifications
Accredited Asbestos Abatement contractor/supervisor
AMRT - Applied Microbial Remediation Technician
ASD - Applied Structural Drying Technician
CCT - Carpet Cleaning Technician
ECTP - Employee Certification Training Program
FSRT - Fire & Smoke Damage Restoration Technician
IICRC Certified Firm
OSHA - 10-hour General and/or Construction Industry Training Program
OSHA - 30-hour General and/or Construction Industry Training Program
RRRP - Lead-Based Paint Activities and Renovation
WRT - Water Damage Restoration Technician
Affiliations
Bloomfield Chamber of Commerce
Bloomfield Rotary
Blue Goose International
Building Owners and Managers Association
Community Association Institute
New England Claims Executive Association
Risk & Insurance Management Society
Society of Industrial and Office Realtors
Awards
Director's Gold Award
C.E.O. Creating an Excellent Organization
Rolex Award
Entrepreneur Magazine's Top 10 Franchise List
Founders Bronze Award for Outstanding Sales Performance (Top 25 Nationally)
Founders Gold Award for Outstanding 2016 Sales Performance (Top 25 Nationally)
Heritage Platinum Award